Verum "Den stora upptäckten"
We set out to do three commercials for Verum and Saatchi & Saatchi on a really tight schedual and just managed to pull it off!

What I did
My part of the production was character focused and before the animation started I modelled the main character as well as some additional props.
Then I rigged the guy using Softimage, which I found was really cool after getting around the first bits and pieces!

Credits
Agency: Saatchi & Saatchi
Production: The Circle
Director: Mika Pollack
Producer: Jan Cafourek
Animation Supervisor: Anders Freij
3d Lead: Bastian Zakolski
3d Lighting, shading & comp: Damir Filipovic
Modelling & texturing: Mika Pollack
2d & grade: Jan Cafourek
Additional animation: Andreas Westin & Adrian Eriksson
Additional texturing: Niklas Urasaki

"Den stora upptäckten"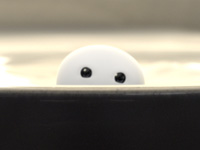 "Femkampen"